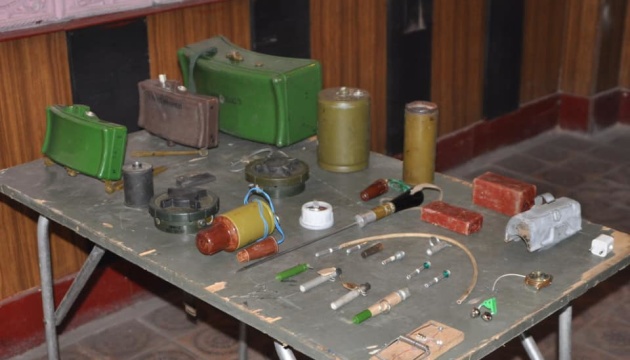 Before retreating, Russians set up tripwires even in washing machines – interior minister
Before withdrawing from Ukrainian towns and villages captured at the initial stage of the invasion, the Russian military mined households and cars, setting up tripwires even in various home appliances.
That's according to Ukraine's Interior Minister Denys Monastyrsky, who spoke at the national telethon on Saturday, an Ukrinform correspondent reports.
"Wherever the occupiers stayed overnight, they would set up tripwires – both at the doorstep and by the fences. Our people are now also finding explosives in houses and apartments where Ukrainian police officers, rescuers, and military servicemen live," the minister said, adding that the Russians got such information about the residents as they were looting their homes.
The occupiers would attach explosives to the door or even put them into a washing machine. Cars owned by local residents were also massively mined.
One of the locals, who returned to his deoccupied hometown despite a warning issued by the authorities about the ongoing demining effort, was killed in a blast as he tried to open his car trunk.
The mine threat still prevails so the minister has reiterated the warning, urging citizens to stay out of the deoccupied towns and villages until further notice as bomb squads continue their demining work, involving a number of foreign experts, who deployed to assist their Ukrainian colleagues.
As Ukrinform reported, on April 8, such teams neutralized 742 explosive devices in Kyiv region alone.