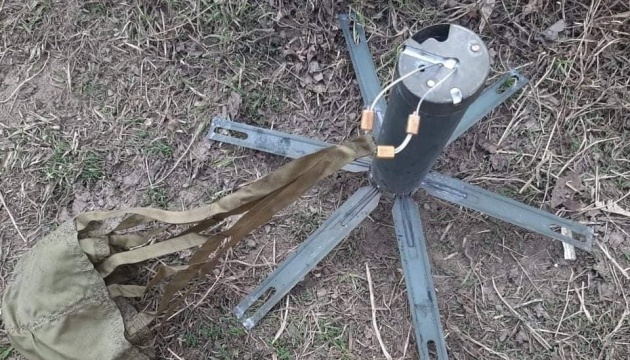 MFA: Russia has already mined about 80,000 sq km in Ukraine
Russia ramps up the use of banned anti-personnel mines in Ukraine and even tests new models of these munitions.
"Since Russia's full-scale invasion of Ukraine on February 24, the problem of mines and explosive remnants of the war has become particularly acute, although Russia has been contaminating the Ukrainian land for the past eight years," reads the statement of the Ministry of Foreign Affairs of Ukraine on the occasion of the International Day for Mine Awareness and Assistance in Mine Action, Ukrinform reports.
In this context, Ukrainian diplomats said that mines had to be cleared on 16,000 sq km of Luhansk and Donetsk regions after the first wave of Russian armed aggression against Ukraine in 2014. To date, according to preliminary estimates, about 80,000 sq km of the territory of Ukraine have been contaminated by landmines.
"While the entire civilized world is abandoning and banning anti-personnel mines, Russia increases their use in Ukraine and even tests new-type anti-personnel mines such as POM-3 (Medallion) and others," reads the statement.
The Ministry of Foreign Affairs of Ukraine underscores that the Russian military massively sets up booby traps while retreating. Russians plant mines on food facilities, private housing, and dead bodies.
The Ministry calls on Ukrainians to be as vigilant as possible, being aware of the danger of mines. The Ministry also calls on the world community to strengthen support for Ukraine to stop the catastrophic increase in the number of victims of landmines and explosives in the heart of Europe.
On February 24, Russian president Putin launched a full-scale invasion of Ukraine. Russian troops shell and destroy key infrastructure, massively fire on residential areas of Ukrainian cities, towns, and villages using artillery, MLRS, and ballistic missiles.
Photo: NGO "Association of Sappers of Ukraine"
ol