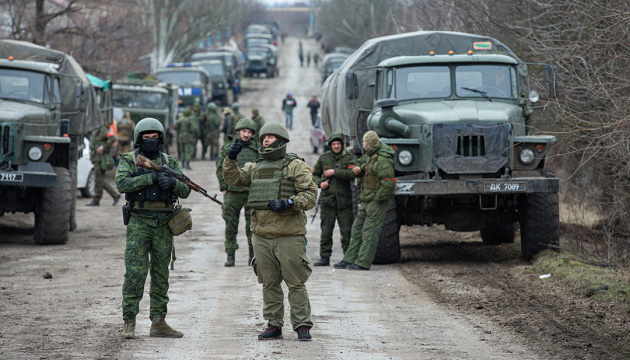 Russia sends two BTGs from Belgorod region to Kharkiv region
Russian terrorist forces are concentrating their efforts on capturing Mariupol and launching an offensive in the Izium area. Additionally, two battalion tactical groups of the enemy have been redeployed from the Belgorod region to the area of Shevchenkove in the Kharkiv region.
The press service of the General Staff of the Ukrainian Armed Forces said this on Facebook, Ukrinform reports.
"The Russian Federation continues its full-scale armed aggression against our state. The enemy continues to make preparations to intensify offensive operations in eastern Ukraine in order to establish full control over the Donetsk and Luhansk regions. The occupiers are concentrating their main efforts on the seizure of Mariupol and the offensive near the town of Izium. There is still a high probability that the enemy will involve sabotage and reconnaissance groups to carry out acts of sabotage at transport infrastructure facilities," the statement said.
According to the statement, the enemy continues to launch missile strikes on civilian targets across Ukraine.
Ukrinform reported earlier that Russia lost about 19,100 soldiers in Ukraine from February 24 to April 9. The enemy also lost 705 tanks, 1,895 armored fighting vehicles, 335 artillery systems, 108 multiple launch rocket systems, 55 anti-aircraft warfare systems, 151 aircraft, 136 helicopters, 1,363 motor vehicles, seven boats/cutters, 76 fuel tankers, 112 unmanned aerial vehicles, 25 special equipment units and four mobile SRBM systems.
Photo: AA