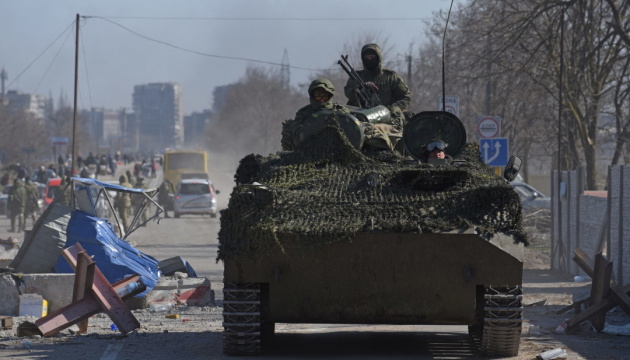 Russia preparing for protracted war in Ukraine
The Center for Combating Disinformation at the Ukrainian National Security and Defense Council has said that Russia is preparing for a protracted war in Ukraine.
The center said this in a statement released on Telegram, Ukrinform reports.
Russian propaganda is actively spreading theses: "the first phase of the special operation has shown results", "denazification is going according to plan", "Donbas can count on security", and it is obvious that the so-called withdrawal of troops in the Kyiv and Chernihiv regions is nothing but redeployment.
According to the center, CNN, citing US intelligence, reports that Russia is now shifting its focus to show a victory in eastern Ukraine on May 9. "But this will only be an intermediate result of the protracted war, as Putin aims to celebrate his own victory on May 9, regardless of the real situation in Ukraine," the statement said.
"Ukraine is aware that even against the background of tough economic sanctions and the failure of a blitzkrieg plan, Russia will not stop its attempts to seize the entire territory of our state. The shift of the battlefield does not mean that Russia will stop air strikes with long-range missiles and aircraft throughout the rest of Ukraine, "the center said.
On February 24, Russian President Putin launched a large-scale invasion of Ukraine. Russian troops have been shelling and destroying infrastructure, residential areas of Ukrainian cities, towns and villages using artillery, multiple launch rocket systems and ballistic missiles.
The EU, US and other countries imposed strong sanctions on Russia as an aggressor.
Photo: Stringer, Anadolu Agency