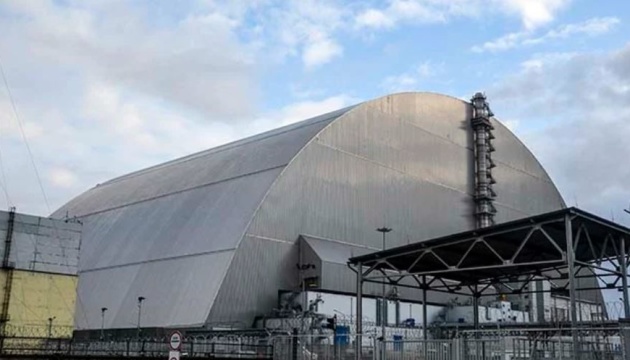 Energy ministry has no confirmation of Russian troops' withdrawal from Chornobyl
The Ministry of Energy does not yet have fully confirmed information that Russian troops have pulled out of the territory of the Chornobyl Nuclear Power Plant.
This was stated by Energy Minister Herman Halushchenko, who spoke on the air of a national telethon on March 31, an Ukrinform correspondent reports.
"We are watching what's happening there now. So far, we do not have such 100% information that they (Russian troops - ed.) have left the NPP," Halushchenko said.
At the same time, he confirmed the information that the administration of the Chornobyl NPP had signed an "act" drawn up by the Russian invaders confirming that the control over the plant's safety has been handed back to the Ukrainian side.
According to NNEGC Energoatom, Ukraine's national operator of nuclear energy facilities, the occupiers, who seized the Chornobyl NPP and other sites within the Exclusion Zone, were heading in two convoys towards the Ukrainian border with Belarus on March 31.
The Chornobyl nuclear power plant was seized by Russian troops on the first day of the invasion, February 24. Only on March 20 was it possible to partially rotate personnel at the Chornobyl NPP and evacuate the previous shift.