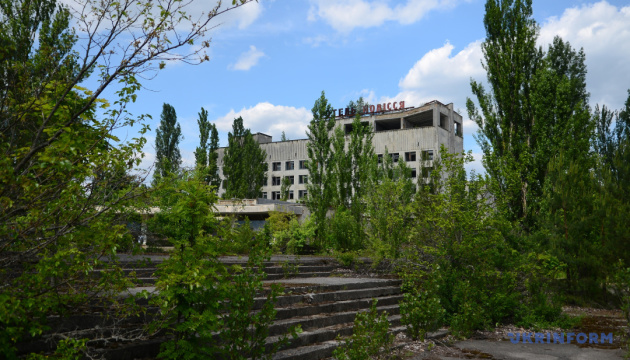 Russia's denial of stocking munitions near Chornobyl "disinformation" - Ukraine's defense ministry
Russia and its numerous agents in international organizations are denying the fact of transportation and accumulation by Russian troops of large amounts of munitions in the immediate vicinity of Chornobyl's Shelter facility.
This is yet another misinformation spread by Russia, while the activities of Russian occupation troops may at any moment lead to self-detonation of those munitions, damage to the Shelter, and radioactive contamination of the territory inhabited by hundreds of millions of Europeans, says the press office of the Defense Ministry.
"May it be noted that, as in most other cases, the Russian Federation and its agents of influence are spreading misinformation. The use of the Chornobyl zone for transportation and accumulation of munitions, as well as deployment of command posts, is carried out deliberately, as the Ukrainian Armed Forces cannot conduct combat operations in the Exclusion Zone," the message reads.
As stated, the risk of detonation of Russian munitions is assessed as high even with no combat operations underway, due to the occupiers' neglect of safety measures and the mass use of old and substandard munitions. Such incidents occur regularly at Russian military depots and arsenals even during peacetime, which is common knowledge.
As Ukrinform reported, Russian troops are likely to have been exposed to radiation after passing through the "Red Forest" in the Chornobyl NPP zone.
Russian invaders seized the Chornobyl Nuclear Power Plant on February 24 and for a long period did not allow rotation of staff at the NPP. Partial rotation was only allowed on March 20. Also because of the actions of the Russians, the plant was completely de-energized for four days in a row.