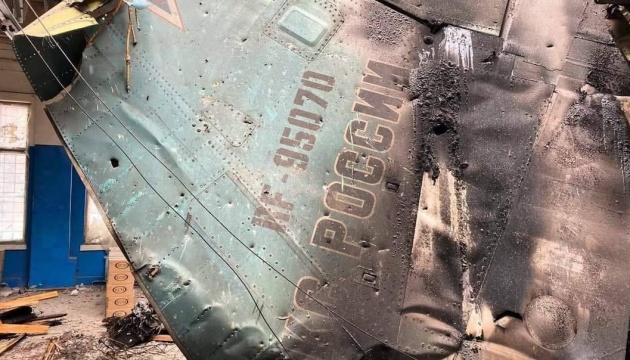 Russian forces accidentally down own warplane in Ukraine - British intelligence
Russian troops have accidentally brought down their own aircraft over Ukraine.
That's according to Sir Jeremy Fleming, the head of GCHQ, the UK's intelligence agency, Sky News reports.
"We've seen Russian soldiers - short of weapons and morale - refusing to carry out orders, sabotaging their own equipment, and even accidentally shooting down their own aircraft," the British spy chief has revealed.
GCHQ did not offer any further details, such as how many aircraft and whether it includes fast jets and attack helicopters.
But the information is understood to be based on intelligence.
The intelligence head added that Russian President Vladimir Putin's advisers are afraid to tell him the truth about how badly things are going.
The spy chief touched on the role of mercenaries and foreign fighters to augment the Russian side.
"Recently, we have seen that Wagner looks to be taking it up a gear," he said.
"They are looking at relocating forces from other conflicts and recruiting new fighters to bolster numbers. These soldiers are likely to be used as cannon fodder to try to limit Russian military losses."