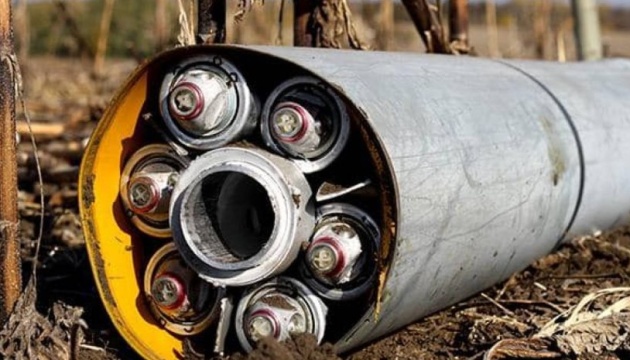 Russia uses cluster munitions in populated areas at least 24 times since invasion start
Credible reports indicate that Russian armed forces have used cluster munitions in populated areas of Ukraine, at least two dozen times since they invaded on February 24.
That's according to the United Nations High Commissioner for Human Rights, Michelle Bachelet, Ukrinform reports.
According to Bachelet, for more than one month now, the entire population of Ukraine has been enduring a living nightmare," she said. "The lives of millions of people are in upheaval as they are forced to flee their homes or hide in basements and bomb shelters as their cities are pummelled and destroyed."
According to the UN Refugee Agency, more than four million people have been forced to flee Ukraine for neighboring countries, including 2.3 million for Poland, 608,000 for Romania, and hundreds of thousands more for Moldova, Hungary, Russia, and Slovakia.
According to UNICEF, more than two million children have left Ukraine.
At the Geneva Forum, the High Commissioner of the UN for Human Rights also reported that Russian shelling has damaged medical facilities, including 50 hospitals.
Reiterating the UN Secretary General's calls for a cessation of hostilities, Bachelet insisted that the Russian leadership "heed the clear and strong calls of the General Assembly and of this Council, and immediately act to withdraw its troops from Ukrainian territory."
As Ukrinform reported, the president of the UN Human Rights Council, Federico Villegas, announced the creation of a commission to investigate war crimes and other abuses committed during Russia's invasion of Ukraine.
The commission consists of three members: Eric Messe of Norway (chair), Jasminka Dzumhur of Bosnia and Herzegovina, and Pablo de Greiff of Colombia.