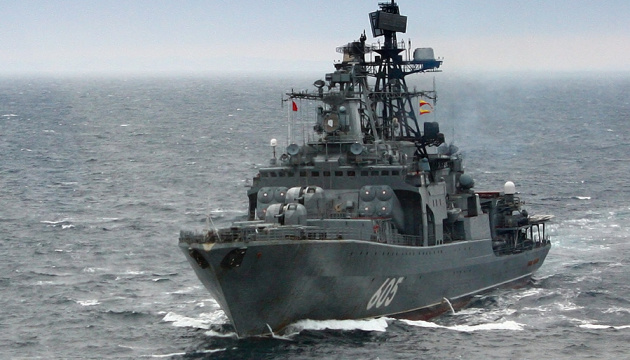 Enemy warships refill missile stocks in Crimea, strikes on Odesa possible
Cruise missiles are being restocked on warships at the Russian naval base in the temporarily occupied Crimea. Strikes on Odesa and other Ukrainian cities are likely in the near future. Air defense units are bracing to repel the attacks.
That's according to the spokesperson for the Odesa Regional Military Administration, Serhii Bratchuk, Ukrinform reports.
"The stock of 3M-54 Kalibr sea-launched cruise missiles has been replenished on the Admiral Makarov Frigate at the naval base in Sevastopol. The enemy should be aware that our Air Defense Forces have their eyes locked on every single one of your missiles," said Bratchuk.
The spokesperson says that "the likelihood of missile strikes on Odesa and other regions of our state remains high. The threat persists due to the launches of 3M-54 Kalibr sea-based cruise missiles mounted on ships that are currently stationed in the Black Sea."
He clarified that the Kalibr missile flies at 800 kph (497 mph), has pre-programmed targeting, and is able to change its trajectory several times. Therefore, it is harder to bring it down and the air raid alert comes off in several regions simultaneously.
Serhii Bratchuk added that the enemy had also planned to redeploy Marine units from the Pacific Fleet to the Black Sea Fleet. But 'they never made it to Odesa: a part of them died somewhere in the Ukrainian steppes, while they are wary of rappelling the other part for sea landing.
On February 24, Russian President Vladimir Putin launched a large-scale invasion of Ukraine. Russian troops have been shelling and destroying key infrastructure, massively striking residential areas of Ukrainian cities and villages using artillery, multiple rocket launchers, and ballistic missiles.