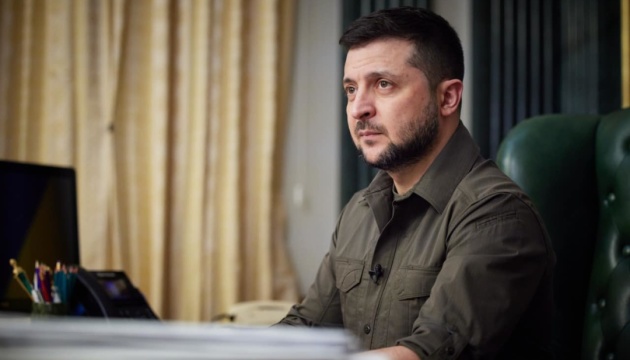 President expects more results from work of diplomats and military attaches
President Volodymyr Zelensky has called for diplomats and military attaches to increase their efforts so that Ukraine could receive more weapons and sanctions against Russia be further strengthened.
The president said this in his video address, Ukrinform reports.
"There are those who work together with everyone to defend the state. So that Ukraine can gain its future. We appreciate the work of each such person. And there are those who waste time and work only to stay in office. Today I signed the first decree to recall such a person. Such an Ambassador of Ukraine. From Morocco. The Ambassador from Georgia was also recalled," he said.
The president also addressed the diplomats and stressed that if there are no weapons, no sanctions, no restrictions for Russian business, they could start looking for another job.
"I look forward to concrete results in the coming days from our representatives in Latin America, the Middle East, Southeast Asia and Africa," Zelensky said.
The president said he expects the same results from military attaches.
"I expect the same results from military attaches in the coming days. The diplomatic frontline is one of the key frontlines. And everyone there must work as efficiently as possible to win and help the army. Each on the diplomatic frontline must work just as each of our defenders on the battlefield," Zelensky said.
As reported, President Volodymyr Zelensky announced on March 1 that Ukraine was recalling its ambassadors from Kyrgyzstan and Georgia.
On February 24, Russian President Vladimir Putin announced the beginning of a full-scale invasion of Ukraine. Russian troops have been shelling and destroying key infrastructure facilities, conducting massive shelling of residential areas of Ukrainian cities and villages using artillery, multiple rocket launchers and ballistic missiles.
Martial law was imposed in Ukraine and general mobilization was announced.
The United States, the European Union, and other countries impose sanctions on Russia as an aggressor whose international isolation is growing by the day.
iy