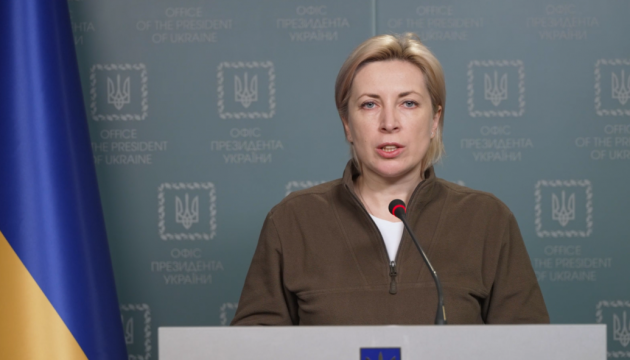 Vereshchuk says Ukrainian sailors from Zmiinyi Island could be swapped for Russians
Ukraine's Deputy Prime Minister Iryna Vereshchuk has said that 11 Ukrainian servicemen captured by Russian invaders on Zmiinyi Island could be exchanged for 11 Russian sailors.
According to Ukrinform, Vereshchuk said this in an interview with Suspilne on March 23.
"There are sailors here. By the way, we saved 11 [Russian] sailors and we are ready to give them away. We don't need them, let them give us our people," Vereshchuk said.
According to Vereshchuk, "They [the Russians] expressed their desire to take away their sailors, who, by the way, we rescued - they were drowning in the Black Sea. And I hope that we will take [Ukrainian sailors] soon. But the fact is that there are not only sailors but, as it turned out, 92 people, if I'm not mistaken, whom they captured," Vereshchuk said when asked about Ukrainian sailors.
The Ukrainian Interior Ministry said on February 24 that 13 Ukrainian border guards probably died on Zmiinyi Island.
On February 28, it emerged that the defenders of Zmiinyi Island - Ukrainian marines and border guards who resisted the Russian occupiers during the attack on the island - were in captivity.