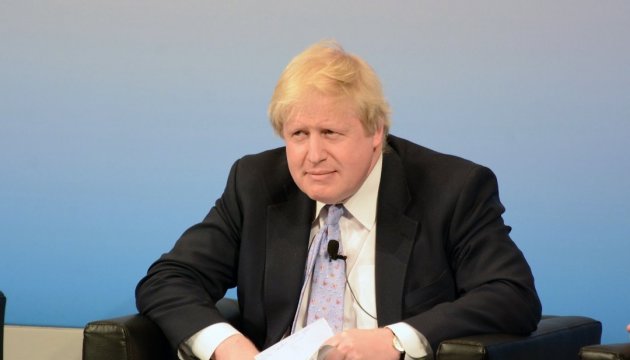 Britain and its partners will work to increase defensive aid to Ukraine - Johnson
British Prime Minister Boris Johnson has stated his "intention" to use Thursday's G7 and NATO meetings to "substantially" increase defensive lethal aid to Ukraine.
That's according to a Downing Street spokesperson, Ukrinform reports, referring to CNN.
"The Prime Minister set out his intention to use tomorrow's G7 and NATO meetings to increase the pressure on Vladimir Putin's regime and work with partners to substantively increase defensive lethal aid to Ukraine. Leaders would look to address Ukraine's requests and ensure President Zelensky is in the strongest possible position in ongoing peace talks," the spokesperson said following the call between the two leaders.
During the call, Johnson reiterated "his admiration for the bravery of the Ukrainian armed forces and their success in repulsing Russia's onslaught."
"[Zelensky] said the bombardment of civilian areas, including the siege of Mariupol, is unconscionable and demands a response from the international community," the spokesperson added.
Zelensky on Wednesday had a phone call with Johnson about the war in Ukraine.
A large-scale Russian invasion of Ukraine has been going on since February 24. The aggressor has been shelling and destroying critical infrastructure and residential areas of Ukrainian cities and villages.