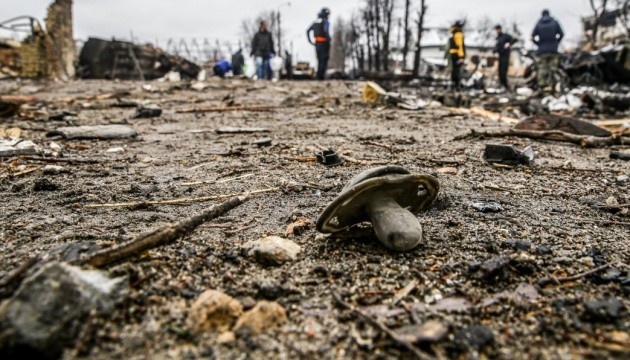 Russian troops kill 121 children in Ukraine
Russian troops killed 121 children and wounded more than 167 in Ukraine as of March 23.
According to Ukrinform, the Prosecutor General's Office said this in a statement posted on Telegram, referring to data from juvenile prosecutors.
"As of the 28th day of the Russian aggression in Ukraine, 121 children died and 167 children were injured. The largest number of children were killed or injured in the Kyiv region - 61, the Kharkiv region – 41, the Donetsk region - 40, the Chernihiv region - 32, the Mykolaiv region - 24, the [Ukrainian] capital - 16, the Zhytomyr region - 15, the Kherson region – 15, and the Sumy region – 14," the statement said.
In the Donetsk region, the Russian military continues shelling towns and residential neighborhoods. A 9-year-old girl and a 14-year-old boy were killed by Russian shelling, and three children were injured.
In the evening of March 22, an enemy shell hit a high-rise building in Rubizhne, the Luhansk region, and killing three people, including two children.