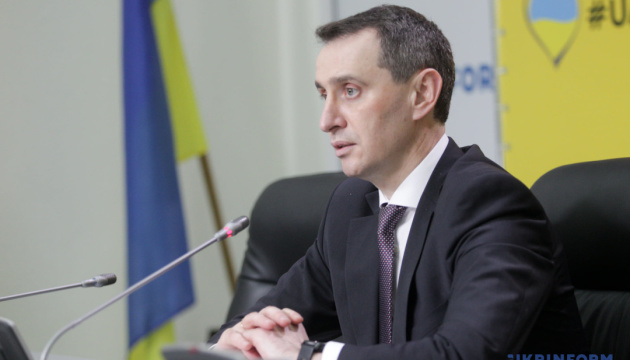 Russian invaders shelled 139 hospitals, completely destroyed 10 – Liashko
Since the beginning of Russia's large-scale invasion of Ukraine, the enemy has fired on 139 hospitals and destroyed 10.
Health Minister Viktor Liashko said this during a nationwide telethon broadcast by Ukrainian TV channels, an Ukrinform correspondent reported.
"The enemy has already shelled 139 hospitals, 10 hospitals have been completely destroyed, healthcare services can no longer be provided there. These hospitals will be rebuilt from scratch. This will be a new construction, which I hope will be launched as soon as possible," Liashko said.
At the same time, the minister added that hospitals have everything necessary to provide healthcare services to people.
"We must understand that we are in conditions of war, and not everywhere it is possible to deliver the necessary medicines, medical devices, as the fighting continues and logistical routes are disrupted. Everything is adjusted almost every hour when a vehicle leaves. However, we have medical staff, hospitals are working uninterruptedly and providing medical care where possible," Liashko said.
As Ukrinform reported, the Russian military shell healthcare facilities in violation of numerous international conventions. As of March 21, six Ukrainian medics were killed and 16 others were injured. As many as 135 hospitals were damaged nine of which were destroyed. In addition, 43 ambulances came under fire.
The war with Russian invaders has been going on in Ukraine since February 24.
iy