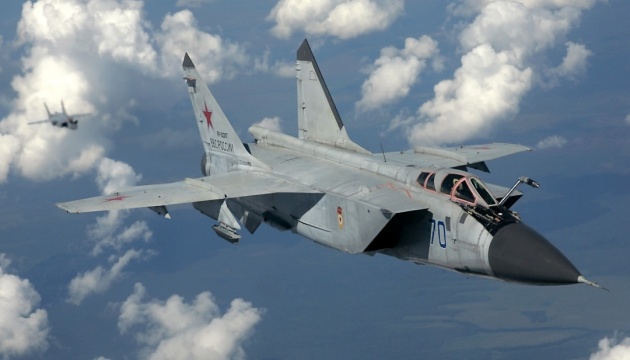 Russia has no control of Ukrainian airspace - UK defense intel
Russia has failed to gain control of the Ukrainian airspace, meaning the relevant task set by Russian command has not been fulfilled.
That's according to the latest British defense intelligence update on the situation in Ukraine as of March 19, 2022.
"Russia has failed to gain control of the air and is largely relying on stand-off weapons launched from the relative safety of Russian airspace to strike targets within Ukraine. Gaining control of the air was one of Russia's principal objectives for the opening days of the conflict and their continued failure to do so has significantly blunted their operational progress," the UK intelligence says.
The statement underlines that the Ukrainian Air Force and Air Defense Forces "are continuing to effectively defend Ukrainian airspace."
The Ukrainian Air Force Command in its recent report said Russian invaders had reduced their military presence in the country's airspace. Over the past 24 hours, the Ukrainian air defense systems downed three Russian helicopters.