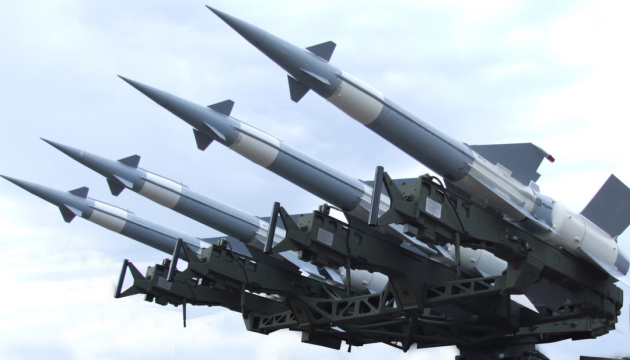 Ukrainian air defense downs 14 enemy air targets in past 24 hours
Over the past day, the Ukrainian Air Defense Forces have destroyed 14 enemy targets.
The Air Force Command issued the relevant report via Facebook, Ukrinform reports.
Ukrainian fighter jets fought several aerial battles, in which they hit two air targets: a fighter jet and an attack aircraft.
Bombers and assault aircraft of the Ukrainian Air Force inflicted heavy blows on enemy's armored convoys and vehicles providing support to the Russian invading troops.
Anti-aircraft missile forces report the destruction of five more Russian aircraft, the types of which are being verified.
The air defenses also destroyed three Russian drones, three cruise missiles, and an enemy helicopter.
So on March 17, the air defense forces of Ukraine destroyed a total of at least 14 air targets: seven aircraft, a helicopter, three unmanned aerial vehicles, and three cruise missiles.
As Ukrinform reported earlier, from February 24 to March 17, Russian invaders lost about 14,000 servicemen.