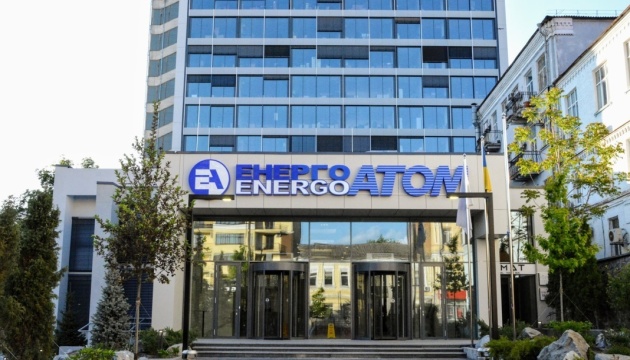 Energoatom asks world nuclear community to stop Russia's nuclear terrorism
Petro Kotin, Head of NNEGC Energoatom, called on the leaders of the World Association of Nuclear Operators (WANO) to help stop nuclear terrorism of the Russian military.
This was reported by Energoatom's press center on Facebook, citing Petro Kotin's address to the participants of the 85th meeting of the Board of Governors of the WANO Paris Center, Ukrinform saw.
According to Kotin, for the first time in history, humanity has faced an obvious and cynical nuclear terrorism, which was ordered directly by Vladimir Putin.
"A peaceful nuclear power plant, a six-unit Zaporizhia NPP, the largest not only in Ukraine but also in Europe, was fired upon with tanks and heavy artillery. This was done by Russian troops. And they did it not because they wanted to or didn't know the potential consequences, but because they received an order from Russia's top leadership. They did it while ignoring the people living and working nearby, ignoring the tranquility of the nearby town and the danger they're posing to the whole world," said the NNEGC chief.
He stressed that everyone is now responsible for the consequences of a potential catastrophe, as well as for the future of Europe and the world because radiation has no borders.
Kotin urged the participants not to make a fatal mistake: "Stop what's happening if you want to live, raise your children, and see your grandchildren. Stop nuclear terrorism, its mad mastermind, and perpetrators who have neither soul nor mind. Stop while all of this can be stopped! Tomorrow may be too late. For all of us! "
Addressing the heads of the WANO centers in Paris, Atlanta, and Tokyo, Kotin unveiled four initiatives:
- Cooperation between NNEGC Energoatom and WANO can be carried out through the Paris Center or through further accession to the Atlanta Center;
- To create another regional center for NPP operators with VVER reactors, where all specialists will have proper communication with each other, which will allow them to fully implement all WANO programs. At the same time, the possibility of liquidating the Moscow center should be considered;
- Official statements should be drafted to the UN, NATO, governments and international organizations requesting a no-fly zone over Ukraine for Russian aircraft and banning the Russian military from operating within 30 km of peaceful nuclear facilities and spent nuclear fuel and radioactive waste storage sites, and even more so from attacking such objects;
- Organizing urgent missions to the Chornobyl and Zaporizhiaa NPPs should be considered to monitor the level of nuclear safety – without the involvement of the Moscow regional center.
As previously reported, Energoatom said that the Russian military, which captured the territory of the Chornobyl NPP, deployed their rear base there. Chornobyl was captured by Russian troops on the first day of the aggression – February 24. ZNPP has been under the control of the Russian army since March 4.