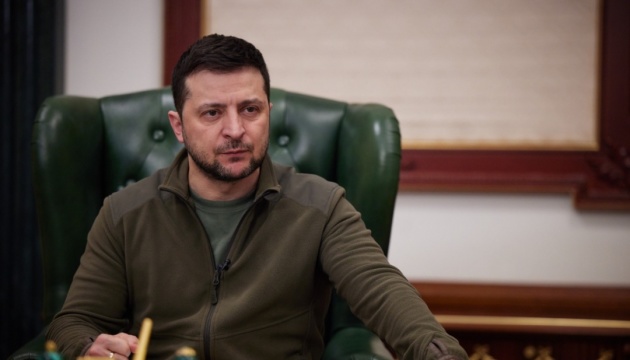 Zelensky appoints Major General Moskaliov commander of Joint Forces Operation
Ukrainian President Volodymyr Zelensky has appointed Major General Eduard Moskaliov commander of the Joint Forces Operation.
The head of state said this in a video address, Ukrinform reports.
"Major General Eduard Moskaliov has become the new commander of the Joint Forces Operation. He is a professional man, a patriotic man. The decree has been signed," Zelensky said.
He recalled that every morning and every evening he expresses gratitude to "Ukrainian defenders, all the heroes who bravely stop the enemy and resist the invaders who are ten times more numerous."
"And today I want to say about all peaceful Ukrainians who were taken away by this war. Eternal memory to those who died for Ukraine, eternal curse for the enemy who took thousands of lives," Zelensky said.
On February 24, Russian President Vladimir Putin announced the beginning of the invasion of Ukraine. Russian troops have been shelling and destroying key infrastructure, residential areas of Ukrainian cities and villages using artillery, multiple launch rocket systems and ballistic missiles.
The United States, the European Union and other countries have imposed sanctions on Russia as an aggressor state whose international isolation is growing every day.
The International Criminal Court has begun documenting and investigating Russia's war crimes in Ukraine.