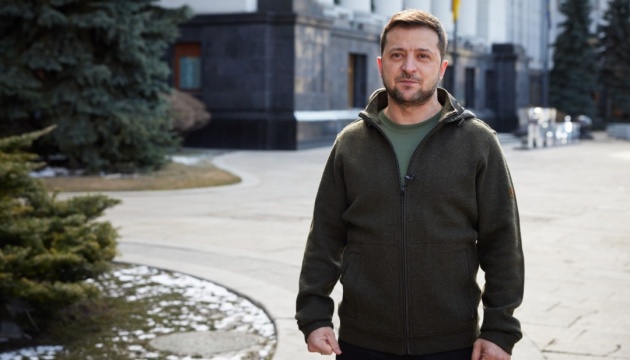 Zelensky reminds Ukrainians why they need to "hold on"
Ukraine is inflicting such major losses on the Russian invaders that the latter are forced to seek reserves and assistance elsewhere.
That's according to President Volodymyr Zelensky of Ukraine, who addressed the nation in his latest video.
"The 19th day of our resistance. The Armed Forces of Ukraine are holding on bravely. And creatively. We inflict such losses on the enemy that he no longer knows where else to look for reserves. Where else to look for help. Help for himself. Help for the invader. This is pathetic," Zelensky stressed.
At the same time, he noted that the Ukrainians must not relax as the Russians have been preparing for war for decades.
"They have accumulated significant military resources. For the evil. For the conquest of neighbors. And for the destruction of Ukraine, Europe, as we know it, as we value it," Zelensky said.
In this regard, he said this is why "we have to hold on."
"We have to fight. To win. To come to the peace deserved by Ukrainians. Fair peace. With security guarantees for our state. For our people. And to put it on paper. In negotiations. Difficult negotiations," the president emphasized.
He recalled that the video conference meeting of the Ukrainian and Russian delegations has already started today. He promised to deliver an update on its outcome.