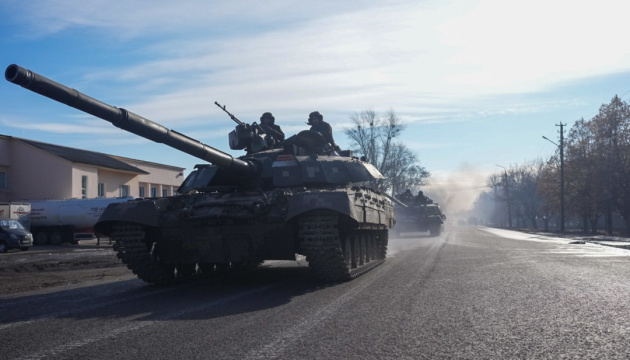 Ukraine Army regains control of five settlements in Chernihiv region in country's north
Resistance forces operating in Chernihiv region have liberated five settlements from Russian invaders.
That's according to the Operational Command North, Ukrinform reports.
"Russian units are unable to fight in full swing. There's panic among the officers who believe they've been abandoned by their top military and political leadership. Soldiers' morale and psychological condition don't contribute to their ability to fulfill their tasks. As a result, we're seeing Ukraine's national banners flying over our settlements, while two APCs will now serve to the benefit of the Ukrainian people, Ukrainian defenders stressed.
As Ukrinform reported earlier, the Sribne territorial community in Chernihiv region is for the second time handing to the Ukrainian Army a batch of trophy ammunition seized from the defeated Russian units.