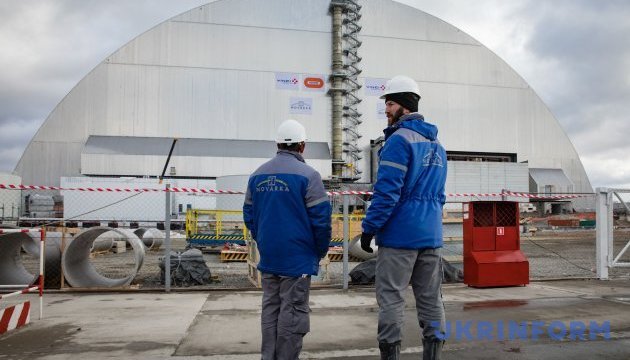 No "corridor" to ensure shift change at Chernobyl NPP
There is currently no safe corridor to ensure a safe change of a shift of Chernobyl Nuclear Power Plant operators.
Mayor of Slavutych Yuriy Fomichov stated this during a news telethon, an Ukrinform correspondent reports.
"Since February 24, the shift has not returned to Slavutych. They are there, at the facility, and there is no safe corridor for us to replace these people," Fomichev said.
According to the official, the shift divided into groups to ensure rest, but the inability to rotate workers remains a real threat to safety.
Fomichev also said that the situation in Slavutych is calm and that the invaders did not enter the town. Currently, the town is cut off from the rest of the country, including from food supplies.
As reported, as a result of the Russian military attack on Ukraine from the territory of Belarus, starting at 5 pm on February 24, 2022, all Chornobyl nuclear power plant facilities in the exclusion zone have been under the control of the Russian armed forces.
Ukraine informed the IAEA of the actual loss of control over nuclear and radiation facilities and of the increase of radiation levels in Chornobyl exclusion zone. The radiation level is increased due to the movement of military equipment of the invader.