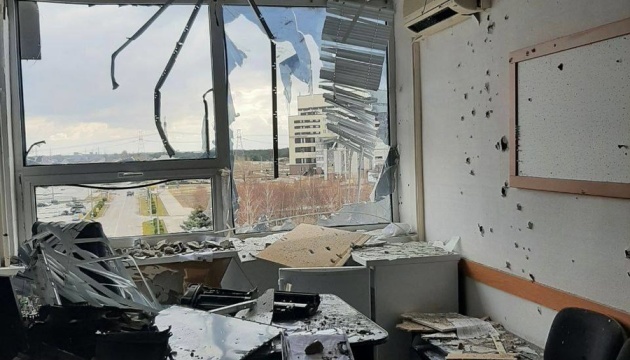 Zaporizhzhia NPP releases footage of its capture
Zaporizhzhia NPP and Energoatom have published a chronicle of events and an exclusive video taken during the capture of the station by the Russian aggressor. The station staff tried to reach out to invaders.
"Here is what happened at 01:00, March 4, 2022 on the control panel of Power Unit 3 of the Zaporizhzhia NPP, which is currently seized by Russian occupiers. A working shift of personnel with the help of loudspeaker and warning system, heard throughout the station, tried to reach out to the invaders: 'Stop firing on a nuclear facility! Stop firing immediately! You are endangering the safety of the world!" the ZNPP posted on Telegram, Ukrinform reports.
ZNPP employees also warned that the work of critical units of the Zaporizhzhia station could be disrupted and it would be impossible for personnel to restore them.
"Perhaps some of beardless conscripts who had been taken allegedly for training really did not know where and why they were being taken. But here, at Europe's largest nuclear power plant, the invaders are well aware of where they are aiming and what the consequences may be," the NPP staff stressed.
In addition to the video, ZNPP also published photos showing the consequences of the attack of Russian invaders on the administrative building of the Zaporizhzhia NPP. Ukrainian nuclear scientists are doing everything possible to stop the threat of a global nuclear catastrophe.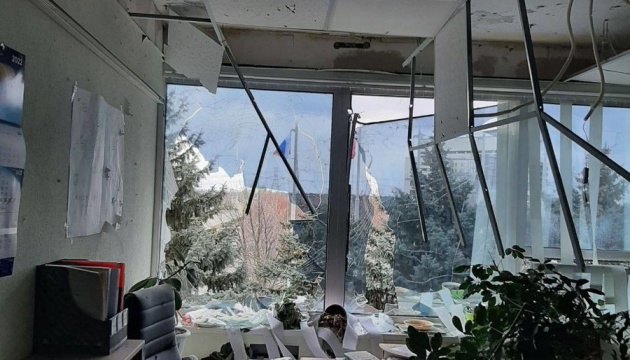 On February 24, Russian president Vladimir Putin declared war on Ukraine and launched a large-scale invasion. Russian troops are shelling and destroying infrastructure, conducting massive shelling of residential areas of Ukrainian cities and towns using artillery, multiple launch rocket systems, and ballistic missiles. Martial law was imposed in the country and general mobilization was announced. Ukraine filed a lawsuit against the Russian Federation at the UN International Court of Justice in The Hague.
ol