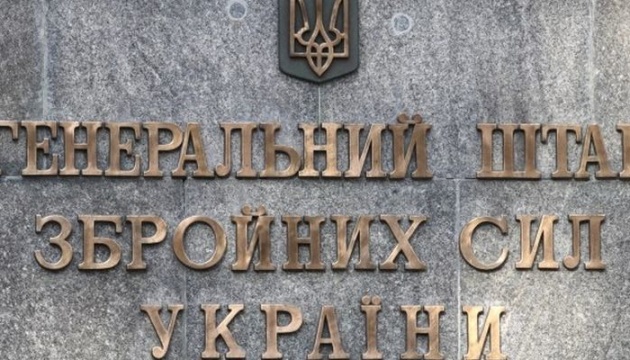 Landing group of Russian warships moving toward Odesa coast - General Staff
A landing group of the Russian Black Sea Fleet, accompanied by three landing ships and three missile boats, is moving in the direction of Odesa from the Crimean peninsula. The Ukrainian Army units are prepared to meet the enemy with fire.
According to Ukrinform, this was reported by the press service of the Army's General Staff.
"The landing group of the enemy Russian Black Sea Fleet is approaching Odesa in the formation of four large landing ships, accompanied by three missile boats," the statement said.
According to the head of the Public Council at the Odesa Regional State Administration, Serhiy Bratchuk, units of the Armed Forces of Ukraine are ready to meet the enemy with fire.
"In the Black Sea operational zone, the enemy continues to deploy the relevant warship group and is preparing to perform a naval landing onto the Odesa coast. All forces and means of the Army's defense district are prepared to fight back," Bratchuk said.
It is worth noting that on March 2, the newly appointed head of the Odesa regional military administration, Maksym Marchenko, took office.
In 2015-2017, Colonel Marchenko led the Aidar 24th Separate Assault Battalion before commanding the Knights of the Winter Campaign 28th Separate Mechanized Brigade.