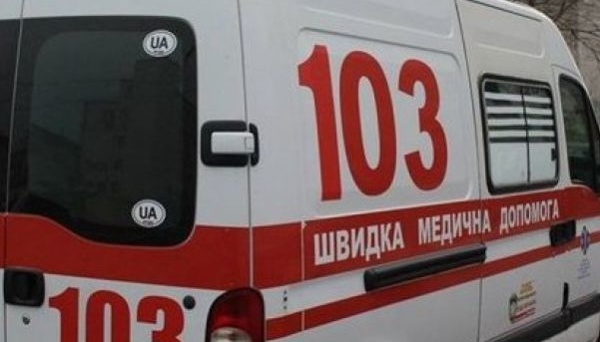 Shelling of Kherson residential areas. Two people killed over past day
Over the past day, two people were killed and several people were injured as Russian invaders shelled the residential areas of Kherson city, southern Ukraine.
Many residents were rescued by the State Emergency Service units working under fire, the Kherson City Council posted on Facebook.
"Kherson: what was happening in the city over past 24 hours. From 08:00 on March 1 to 08:00 on March 2, the Rescue Service 101 was informed about the following dangerous events and emergencies. Tavriysky district: invaders' shells hit apartment blocks at 49 Hvardiyska Dyviziya Street, 2 and 4 Akademika Tarle Street. A damaged gas pipeline was on fire. One person was killed, 4 more were injured. The fire was put out by our rescuers," the statement reads
Four apartments caught on fire as a result of hostilities at 171 and 173 Perekopska Street. One person died. The staff of the State Emergency Service rescued 10 people, including women, one person with disability, and a two-year-old child.
A house and the roof of a house were on fire in the Zabalky district. Rescuers put out the fire, rescued one person with disability.
Four private residential houses in Shumensky microdistrict and an apartment of a two-storey building were on fire. Rescuers put out the fire.
A house was on fire in the village of Kindiyka. Due to the ongoing battle, rescuers could not provide help.
In the center of Kherson, a vehicle of the city water supply system burned down in a garage. Due to the shelling, rescuers could not help.
As a result of hostilities, the entrance and exterior cladding of the Fabryka shopping mall were on fire. The SES unit came under fire when approaching. They had to leave the equipment and evacuate to Luchansky Hospital. Subsequently, the equipment was returned to the unit.
Head of the Kherson Regional State Administration Hennady Lahuta says he is currently working on the creation of green corridor.
"Currently, we are working with the country's leadership on the creation of a green corridor for humanitarian aid and possible evacuation of residents," he posted on Telegram.
Kherson, where street fighting took place on Tuesday and where the enemy is shelling residential areas, suffers a humanitarian catastrophe. There are fires that rescuers cannot put out because of the shelling. Cases of looting are reported. The dead bodies cannot be gathered due to ongoing battle.
ol