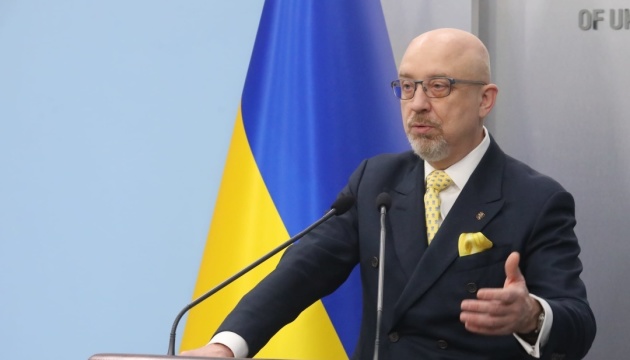 Defense Minister: Defenders in east become insurmountable barrier for Russian troops
Ukrainian defenders in the east have become an insurmountable barrier for Russian troops, greatly demoralizing the enemy.
"Thanks to the heroism of our defenders, new fronts open, where the enemy is suffering losses. I want to praise the efforts of our boys and girls in the east. They have become an insurmountable barrier for the enemy, demoralizing it terribly," Defense Minister of Ukraine Oleksii Reznikov posted on Facebook, Ukrinform reports.
Hundreds of thousands of people in Russia have already found out that the authorities are lying to them, that there is no "special operation" but there is a war of aggression in which thousands of Russians have already died, Reznikov noted.
The resistance to the war inside Russia is growing by the hour, he added.
"These days, Ukrainians are showing Russians how free people differ from slaves, how citizens differ from those enslaved by tyrants. Those who have been obsessed with the rabid maniac for years are now doomed to decades of atonement. Ukraine will win!" Reznikov stressed.
Russian president Vladimir Putin declared war on Ukraine on February 24 and launched a large-scale invasion. Russian troops have been shelling and destroying key infrastructure facilities. Missiles hit residential buildings.
Martial law was imposed in Ukraine and general mobilization was announced.
Ukraine officially filed a lawsuit against the Russian Federation at the UN International Court of Justice in The Hague.
The Armed Forces of Ukraine, with the support of all Ukrainian people, courageously resist the Russian aggression.
ol