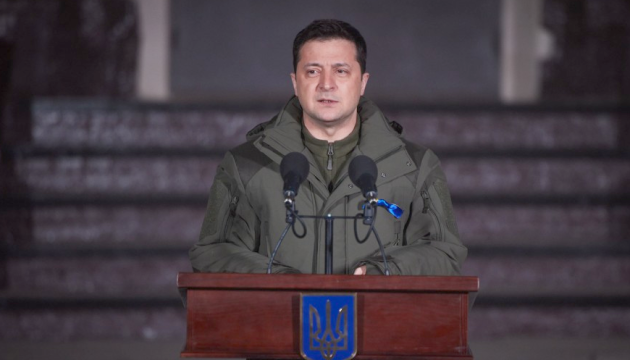 Russian aggressors seeking to leave Kyiv without power - Zelensky
The Russian forces, who have invaded the territory of Ukraine, are now plotting to disable the capital's CHPP-6 and leave Kyiv without power.
This was stated by President Volodymyr Zelensky in his evening address to the nation on February 28, an Ukrinform correspondent reports.
"As for Kyiv, our beautiful capital, where our state and our security stand. For the enemy, Kyiv is a key goal. They want to destroy our national statehood. Therefore, the capital is constantly under threat. Today alone, three missile and bomb strikes hit the city. CHPP-6 is now at gunpoint . They want to shut down the power plant and leave our city without electricity," the head of state said.
Zelensky stressed that the enemies failed to break the defense of Ukrainian capital, so they are sending hundreds of saboteurs. However, the president assured that they are all being neutralized.
As reported, Interior Minister Denys Monastyrsky said that more than 100 mobile groups have been formed in Kyiv to patrol the city, locate and neutralize Russia's sabotage and reconnaissance groups.