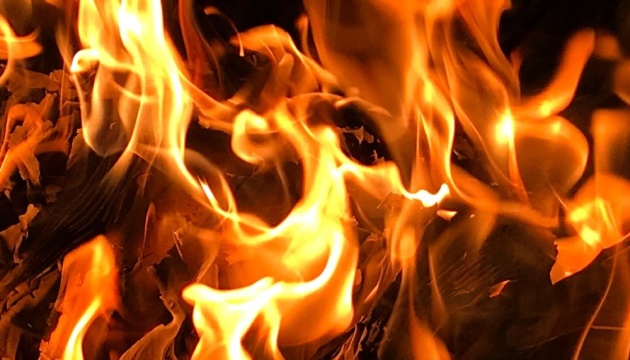 Night shelling in Chernihiv: kindergarten, apartment block, shop on fire
At night, in Chernihiv, northern Ukraine, Russian troops hit a kindergarten, an apartment block and a shop. No casualties were reported.
As the State Emergency Service told the media, the attacks started at about 02:00 on February 28. In particular, a shell hit the foundation of a five-story apartment block, setting fire to apartments on the first and second floors. The fire was put out.
Another shell hit a kindergarten, also causing a fire. As of 06:00, SES units still could not start to put out the fire due to ongoing shelling.
In addition, an enemy shell hit a shop in the central market, the fire was extinguished in an area of 70 square meters.
According to rescuers, there are no victims.
The enemy periodically opens fire at regular intervals at one point, possibly getting on to a radio and television center, the SES noted.
Putin declared war on Ukraine on February 24 and launched a large-scale invasion. Russian troops have been shelling and destroying key infrastructure. Missiles hit residential buildings.
Martial law was imposed in Ukraine and general mobilization was announced.
According to the General Staff of the Armed Forces of Ukraine, the losses of the Russian army currently total about 4,500 people.
Ukraine officially filed a lawsuit against the Russian Federation at the UN International Court of Justice in The Hague.
ol