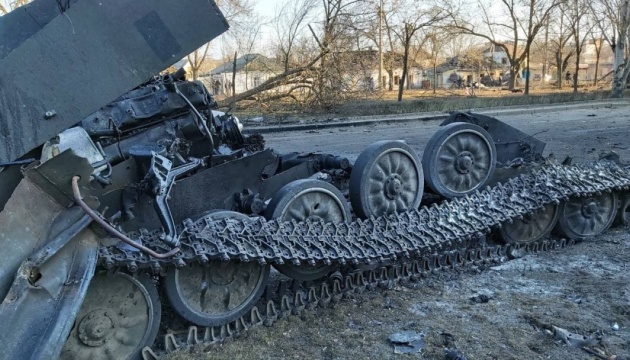 Russian invasion update: Ukraine repels tank attack, captures six Russians in Mariupol
The situation regarding the Russian invasion
Ukraine repelled a tank attack and captured six Russian servicemen in Mariupol, Donetsk region.
"Tanks rushed from Donetsk at night and in the morning. But our guys burned them. This is the 10th Assault Brigade and the 36th Naval Infantry Brigade. Azov Special Regiment helped us. We managed to capture 6 servicemen, now they provide testimony," Mariupol Mayor Vadym Boychenko said, the Mariupol Town Council posted on Facebook.
According to the mayor, enemy formations are also advancing from Russia towards Mariupol.
"The plane was striking our guys, but they held positions and did not let invaders pass. The ship approached by sea, but something stopped it and it turned around and go away. But we are ready," Boychenko said.
Now the whole town helps the Ukrainian army, everyone is trying to do what they can and should do.
The war in Ukraine has been ongoing for four days. On February 24, Russian president Vladimir Putin announced the beginning of the invasion of Ukraine. Martial law was imposed. President of Ukraine Volodymyr Zelensky signed a decree on general mobilization.
ol