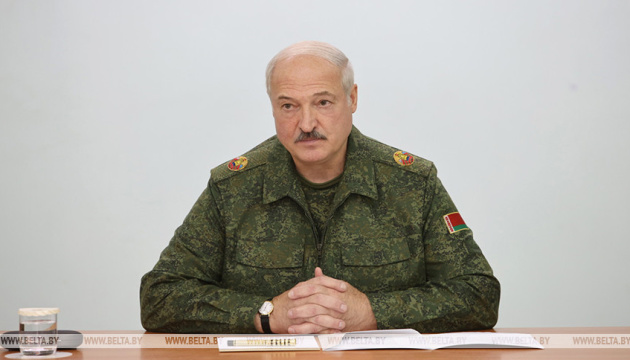 Lukashenko confirms missile strikes on Ukraine from Belarus territory
Rockets were fired from the territory of Belarus at Ukraine Army positions in Ukraine, said the self-proclaimed President of Belarus, Alexander Lukashenko.
That's according to BelTA, Ukrinform reports.
Lukashenko claims this was a "forced" step due to the fact that Ukrainian missile battalions were deployed a few kilometers from the border with Belarus, ready to "strike within minutes" at Russian positions on the territory of the neighboring country.
According to him, Russian troops were shooting at Ukrainian territory, having fired "two or three missiles."
At the same time, Lukashenko accused Ukraine of unleashing the war.
As reported earlier, on February 24, the head of the aggressor power, Vladimir Putin, announced the start of the so-called "special military operation in Donbas." The invasion was launched including from the territory of Belarus.
Martial law has been introduced throughout Ukraine.
The head of the Ukrainian state, Volodymyr Zelensky, signed a decree on general mobilization.