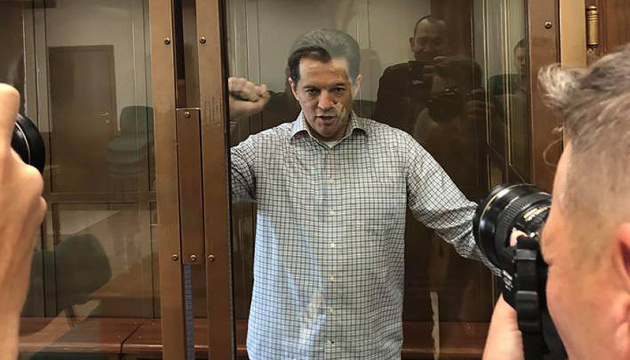 Committee to Protect Journalists calls on Russia to release Sushchenko
The Committee to Protect Journalists (CPJ) has called on Russian authorities to release Ukrinform journalist Roman Sushchenko, who was illegally convicted in Russia.
The statement was made on Wednesday after a Kyiv court ruled to release RIA Novosti Ukraine editor-in-chief Kirill Vyshinsky on bail.
"We also call on Russian authorities to release Ukrainian journalist Roman Sushchenko. Journalists should not be caught up in political disputes between Russia and Ukraine, and must be allowed to report freely and safely," the report says.
Ukrinform's Paris-based correspondent Roman Sushchenko was illegally detained on September 30, 2016 in Moscow, where he arrived on a private trip. On October 7, 2016, he was charged with "espionage." Russia's FSB claimed that Sushchenko is a member of the Main Intelligence Directorate of the Ukrainian Defense Ministry. The latter denied this allegation.
On June 4, 2018, the Moscow City Court sentenced Sushchenko to 12 years in a high-security penal colony. The Supreme Court of Russia upheld the verdict on September 12.
On November 7, 2018, the Russian Federal Penitentiary Service (FSIN) informed Ukraine's Embassy in Moscow that Sushchenko had been transferred to Penal Colony No. 11 of the FSIN directorate in Kirov region (the town of Kirovo-Chepetsk, the village of Utrobino).
On August 21, 2019, five Ukrainian political prisoners, including Roman Sushchenko, were transferred to the Lefortovo pre-trial detention center in Moscow from the penal colonies where they serve sentences.
ish