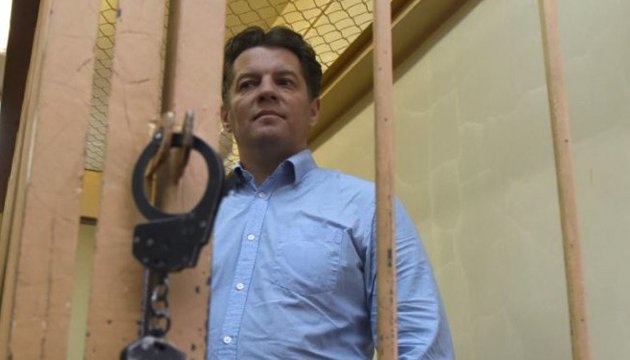 Feygin admits possibility of Sushchenko's exchange
Lawyer Mark Feygin has said he believes that a number of recent events give some optimism about the possible exchange of his client, Ukrinform journalist Roman Sushchenko.
"I visited Roman Sushchenko in the colony today. He is all right. [...] It can also be said that various events that give some optimism were taking place ahead of parliamentary elections in Ukraine. Probably, the option to transfer Sushchenko to Ukraine for serving his term is being considered. And probably he could be exchanged. However, the Ukrainian side needs to be active in this matter. The prospect, though pretty ghostly, still exists," Feygin told an Ukrinform correspondent on Tuesday, July 30.
He also said that his client stayed in a prison cell alone. It is planned that the prison's administrative commission will continue his stay in a safe place for three months, starting from August 5, he said.
Ukrinform's Paris-based correspondent Roman Sushchenko was illegally detained on September 30, 2016, in Moscow, where he arrived on a private trip. On October 7, 2016, he was charged with "espionage."
On June 4, 2018, the Moscow City Court sentenced Sushchenko to 12 years in a high-security penal colony. The Supreme Court of Russia upheld the verdict on September 12.
On November 7, the Russian Federal Penitentiary Service (FSIN) informed Ukraine's Embassy in Moscow that Sushchenko had been transferred to Penal Colony No. 11 of the FSIN directorate for the Kirov region (the town of Kirovo-Chepetsk, the village of Utrobino).
Sushchenko stays in a so-called safe place in the colony so as to avoid possible conflicts and incidents with other prisoners.
op