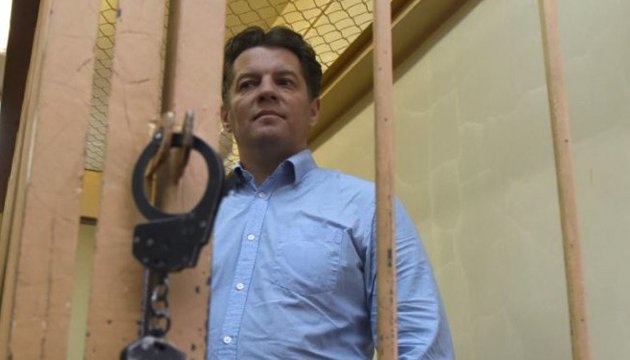 European Federation of Journalists again calls on Russia to release Sushchenko
The European Federation of Journalists (EFJ) again calls on the Russian Federation to free Ukrinform journalist Roman Sushchenko, who has been illegally imprisoned in Russia for 1,000 days.
EFJ General Secretary Ricardo Gutiérrez wrote on his Facebook page: "The EFJ calls on again Russian authorities to release journalist Roman Sushchenko".
Today, June 27, 2019, 1,000 days have passed since the illegal detention of Ukrainian journalist Roman Sushchenko, who is held in a penal colony in the Kirov region of Russia.
Ukrinform's Paris-based correspondent Roman Sushchenko was illegally detained on September 30, 2016 in Moscow, where he arrived on a private trip. On October 7, 2016, he was charged with "espionage." Russia's FSB claimed that Sushchenko is a member of the Main Intelligence Directorate of the Ukrainian Defense Ministry. The latter denied this allegation.
During his detention, psychological pressure was put on Roman to confess guilt. However, he did not give up.
On June 4, 2018, the Moscow City Court sentenced Sushchenko to 12 years in a high-security penal colony. The Supreme Court of Russia upheld the verdict on September 12.
On November 7, 2018, the Russian Federal Penitentiary Service (FSIN) informed Ukraine's Embassy in Moscow that Sushchenko had been transferred to Penal Colony No. 11 of the FSIN directorate for the Kirov region (the town of Kirovo-Chepetsk, the village of Utrobino).
Many high-ranking officials have called for the release of Sushchenko: representatives of the U.S. State Department, the EU, the European Parliament, the OSCE, the PACE, the UN committees, the Polish Sejm, the Lithuanian Foreign Ministry. At a meeting of the OSCE Permanent Council in Vienna, the United States and the EU also called for the release of Sushchenko.
iy