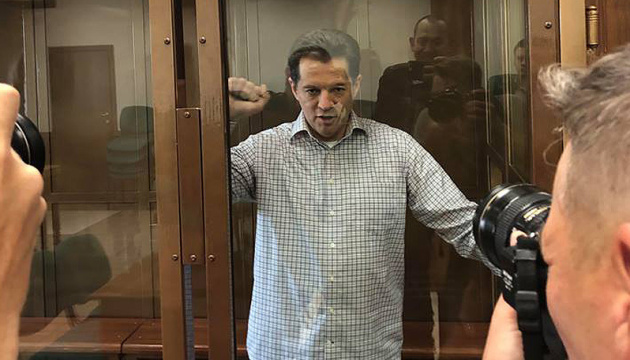 EU calls on Russia to free Sushchenko
The European Union has demanded that Russia release Ukrinform journalist Roman Sushchenko and all other illegally detained Ukrainian citizens immediately and unconditionally, according to an EU statement on Russia's ongoing aggression against Ukraine and the illegal occupation of Crimea.
The statement was read out at a meeting of the OSCE Permanent Council in Vienna on Thursday, an Ukrinform correspondent reported.
Last year, on June 4, 2018, journalist Roman Sushchenko was sentenced to 12 years in prison on very dubious charges of espionage. The EU expects all Ukrainian citizens illegally detained in Russia and on the Crimean peninsula to be released unconditionally and without delay, the statement reads.
The EU also urged Russia to comply promptly with the decision of the International Tribunal for the Law of the Sea regarding the requirement to release 24 Ukrainian servicemen captured near the Kerch Strait in November 2018.
As reported, Ukrinform's Paris-based correspondent Roman Sushchenko was illegally detained on September 30, 2016 in Moscow, where he arrived on a private trip. On October 7, 2016, he was charged with "espionage." Russia's FSB said that Sushchenko is a member of the Main Intelligence Directorate of the Ukrainian Defense Ministry. The latter denied this allegation.
On June 4, 2018, the Moscow City Court sentenced Sushchenko to 12 years in a high-security penal colony. The Supreme Court of Russia upheld the verdict on September 12.
On November 7, the Russian Federal Penitentiary Service (FSIN) informed Ukraine's Embassy in Moscow that Sushchenko had been transferred to Penal Colony No. 11 of the FSIN directorate for the Kirov region (the town of Kirovo-Chepetsk, the village of Utrobino).
op