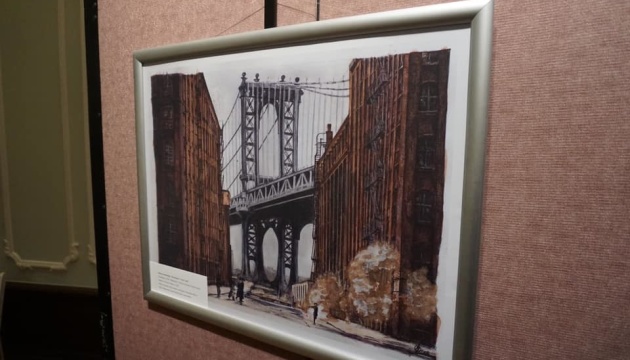 Roman Sushchenko's drawings exhibited in New York
The Ukrainian Institute of America in New York has hosted an exhibition and auction of drawings created by Ukrainian journalist Roman Sushchenko, who has been illegally held in a Russian prison on politically motivated charges for more than 970 days, Ukrinform's correspondent in New York has reported.
A presentation explaining the story of Sushchenko's imprisonment and absurd accusations against him took place at the event titled "Ink, Onion Shells, and Beetroot Juice: The Art of Roman Sushchenko."
"Thank you very much for coming. You cannot imagine how important your presence is to us, what kind of signal we send to the world and how much Roman needs this support," one of the organizers of the event, Razom activist Maryna Prykhodko said.
Ukraine's Consul General in New York Oleksiy Holubov and Ukraine's Permanent Representative to the United Nations Volodymyr Yelchenko also attended the event.
"We should continue to exert pressure on Russia, to use every opportunity. At the government level. Sanctions. We should also organize events like this one. The more people know the truth, the easier it will be for Ukrainian diplomats to do their utmost to free our people," Yelchenko said in his speech.
Fifteen enlarged photocopies of Roman's drawings created in prison with all that is available to him - ballpen, onion shells, beetroot juice, tea, detergent and ketchup – were presented to visitors.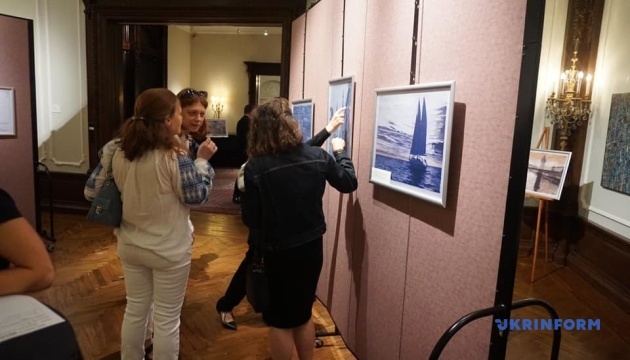 A total of 12 drawings were sold at the auction for a total of $1,250. The collected funds will be sent to Sushchenko's family to cover the costs of his support in the penal colony, legal support, payment for communications, etc.
The event was organized by the volunteer organization Razom for Ukraine and the Ukrainian Institute of America.
op