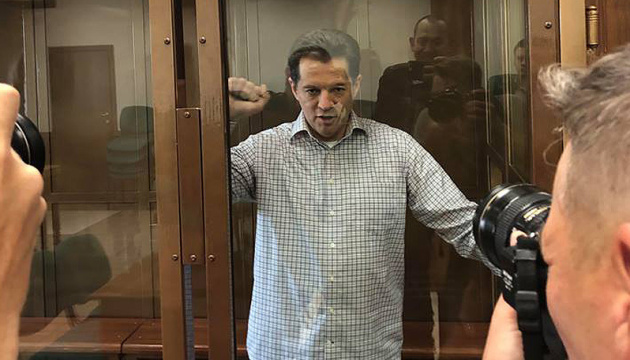 National Union of Journalists of Ukraine demands release of Sushchenko
Chairman of the National Union of Journalists of Ukraine Serhiy Tomilenko has called on foreign journalists to demonstrate solidarity with Ukrainian journalists prosecuted by Russia and demanded that the Russian authorities immediately release Ukrainian media representatives, in particular, Ukrinform correspondent Roman Sushchenko.
He said this during an international conference titled "Journalists Under Attack: A Threat to Media Freedom" at OSCE headquarters in Vienna on Friday, April 12, according to an Ukrinform correspondent.
"As a union of journalists, we call for solidarity with Ukrainian journalists who are victims of the Russian Federation. We also demand the release of Roman Sushchenko, who is currently in jail in Russia," Tomilenko said.
In addition, he urged the Russian occupation authorities to grant permission to leave Crimea to illegally convicted Ukrainian journalist Mykola Semena, who has health problems. "We also demand respect for the rights of civilian journalists in Crimea," Tomilenko added.
He also called for the immediate release of Ukrainian journalist Stanislav Aseyev, who has been held hostage for two years in the territory of Donbas temporarily occupied by Russia.
"This is also the result of Russia's aggression against Ukraine," Tomilenko said.
op