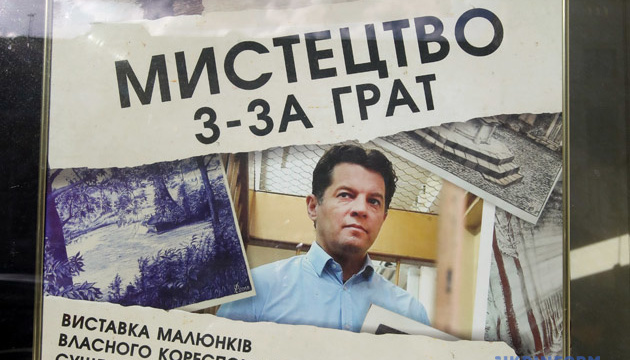 Roman Sushchenko Art Shown in Warsaw
Ukrainian journalist Roman Sushchenko's artwork has been showcased as part of an exhibition titled "Art From Behind Bars" in Warsaw.
At least 20 works have been created by the Ukrainian in a jail cell in a detention center in Moscow.
The exhibition was organized by the Embassy of Ukraine in Poland and the Polish Journalists Association (SDP).