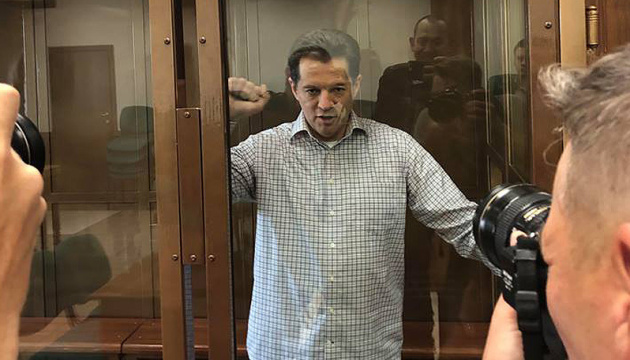 Sushchenko placed in disciplinary cell, subjected to inhuman treatment - Denisova
Ukrinform journalist Roman Sushchenko, illegally convicted in Russia, has been placed in a disciplinary cell where he is subjected to inhuman treatment, Ukrainian Human Rights Commissioner Liudmyla Denisova has said.
"I have disappointing information about Roman Sushchenko, who will see in the third New Year in a Russian penal colony. His wife told me that Roman has been placed in a disciplinary cell and that they are frankly mocking him. Prison officers are forcing Roman to wake up earlier than all other prisoners - at five o'clock in the morning - and are seizing his bedding. This inhuman treatment with Roman is happening on the eve of the New Year holidays," she wrote on her Facebook page.
In this regard, Denisova appealed to Russian Human Rights Commissioner Tatyana Moskalkova with the demand to immediately find out the grounds for placing Roman in a disciplinary cell and take the necessary steps to restore the violated rights of the Ukrainian journalist.
As reported, Ukrinform's Paris-based correspondent Roman Sushchenko was illegally detained on September 30, 2016 in Moscow, where he arrived on a private trip. On October 7, 2016, he was charged with "espionage." Russia's FSB claimed that Sushchenko is a member of the Main Intelligence Directorate of the Ukrainian Defense Ministry. The latter denied this allegation.
On June 4, 2018, the Moscow City Court sentenced Sushchenko to 12 years in a high-security penal colony. The Supreme Court of Russia upheld the verdict on September 12.
On October 8, it was reported that Sushchenko had been moved to a penal colony. On November 7, the Russian Federal Penitentiary Service (FSIN) informed Ukraine's Embassy in Moscow that Sushchenko had been transferred to Penal Colony No. 11 of the FSIN directorate for the Kirov region (the town of Kirovo-Chepetsk, the village of Utrobino).