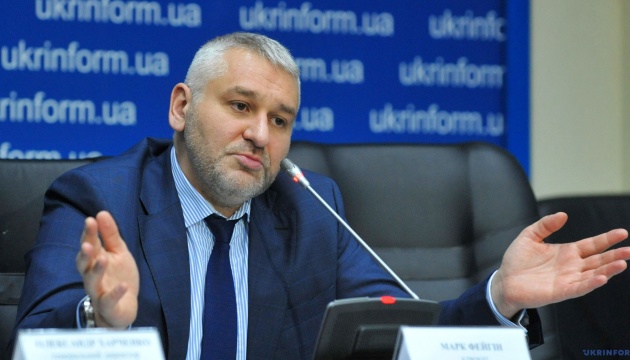 Feygin not allowed to visit Sushchenko this week
Chiefs of the colony, where illegally convicted Ukrinform journalist Roman Sushchenko is serving his term, decided not to allow public defender Mark Feygin to visit him this week.
In a post on his Facebook page, Feygin wrote: "From Ukrainian journalist Sushchenko, who is serving punishment in IK-11 in Kirovo-Chepetsk, I found out that the colony chiefs did not permit me to visit my client this week, contrary to Part 4 of Article 89 of the Penal Code. In such a case, we will then send a complaint to the ECHR, taking into account the conditions of detention."
As reported, Ukrinform's Paris-based correspondent Roman Sushchenko was illegally detained on September 30, 2016 in Moscow, where he arrived on a private trip. On October 7, 2016, he was charged with "espionage." Russia's FSB claimed that Sushchenko is a member of the Main Intelligence Directorate of the Ukrainian Defense Ministry. The latter denied this allegation.
On June 4, 2018, the Moscow City Court sentenced Sushchenko to 12 years in a high-security penal colony. The Supreme Court of Russia upheld the verdict on September 12.
On October 8, it was reported that Sushchenko had been moved to a penal colony. On November 7, the Russian Federal Penitentiary Service (FSIN) informed Ukraine's Embassy in Moscow that Sushchenko had been transferred to Penal Colony No. 11 of the FSIN directorate for the Kirov region (the town of Kirovo-Chepetsk, the village of Utrobino).
iy