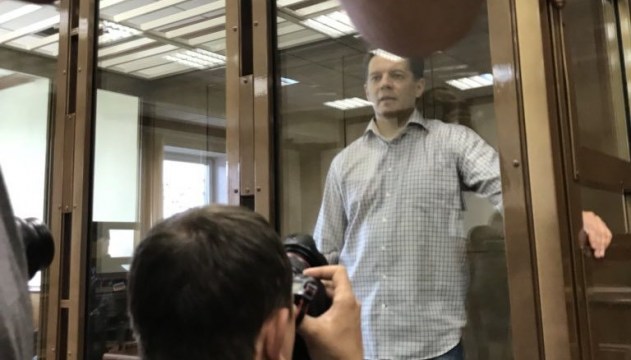 International Federation of Journalists to continue campaigns of solidarity with Sushchenko and Semena
The International Federation of Journalists (IFJ) will continue the campaigns of solidarity with Ukrinform correspondent Roman Sushchenko, illegally convicted in Russia, and Crimean journalist Mykola Semena.
This was discussed at the conference of the unions of journalists of the Mediterranean Sea and the Black Sea countries - the IFJ members in Athens on November 5, Chairman of the National Union of Journalists of Ukraine (NUJU) Serhiy Tomilenko posted on Facebook.
"The journalistic solidarity with the colleagues, who suffer physical attacks, are persecuted for their views or are imprisoned for their professional activities, is a manifestation of professional self-defense and attempts to defend the citizens' right to information. The International Federation of Journalists and its members, the national unions of journalists, will continue their campaigns of solidarity with their colleagues in distress; in particular, with the Ukrainian journalists, who are persecuted by the Russian authorities: Roman Sushchenko and Mykola Semena," he stated.
According to the NUJU chairman, the situation with physical aggression against Ukrainian journalists is extraordinary.
"143 incidents have been recorded by the Index of Physical Security of Journalists of Ukraine since the beginning of 2007. The impunity for the attacks on journalists and activists is systemic. A problem of another level, in which we need the international support, is the persecution of Ukrainian journalists in Russia, Crimea and the occupied Donbas," Tomilenko noted.
According to him, the IFJ's unequivocal solidarity with Roman Sushchenko, imprisoned in Russia, Mykola Semena, convicted by a Russian court for his professional activity, and Stanislav Aseev, held captive in the occupied Donbas, is important in the struggle for the freedom of Ukrainian journalists.
ol