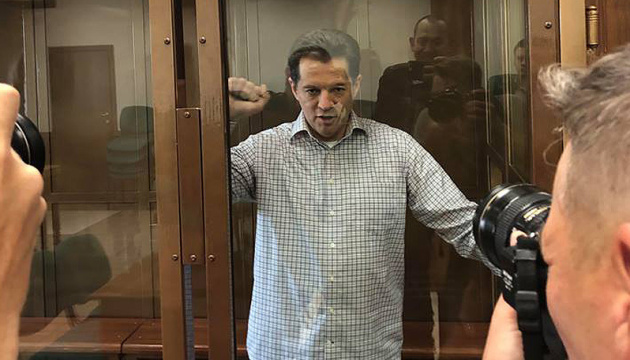 Roman Sushchenko already convoyed to penal colony
Mark Feygin, the public defender of Ukrainian correspondent Roman Sushchenko, says that his client has already been convoyed to a penal colony.
 "According to preliminary information, Roman Sushchenko was convoyed to a penal colony," Feygin wrote on Facebook.
Earlier, Feygin stated that the Federal Penitentiary Service of the Russian Federation determined the place for a person to service sentence in. "Only they decide and tell neither Roman, nor his relatives, nor lawyers this information," Feygin explained.
Accordingly, the relatives of Sushchenko will found out where the journalist will serve his sentence only when he arrives there.
As reported, Ukrinform Paris-based correspondent Roman Sushchenko was illegally detained on September 30, 2016 in Moscow, where he arrived on a private trip.
On October 7, 2016, he was charged with "espionage." Russia's FSB claimed that Sushchenko is a member of the Main Intelligence Directorate of the Ukrainian Defense Ministry. The latter denied this allegation.
On June 4, 2018, the Moscow City Court sentenced Sushchenko to 12 years in a high-security penal colony. The appeal against the sentence was filed on June 5. The Supreme Court of Russia upheld the verdict on September 12.
ol