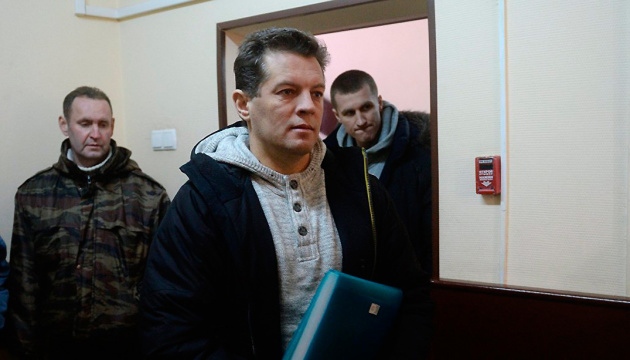 Ukrainian mission to UN demands release of Roman Sushchenko
The Permanent Mission of Ukraine to the United Nations made an appeal demanding the release of Ukrinform's journalist Roman Sushchenko, who was illegally sentenced in Russia.
This was stated on the official page of the Permanent Mission of Ukraine to the UN on Twitter on Sunday, September 30.
"Today marks the 2nd year of unlawful detention by Russia of Ukrainian journalist Roman Sushchenko, and we demand free Sushchenko," the report reads.
As reported, Ukrinform's Paris-based correspondent Roman Sushchenko was illegally detained on September 30, 2016 in Moscow, where he arrived on a private trip. On October 7, 2016, he was charged with "espionage." Russia's FSB said that Sushchenko is a member of the Main Intelligence Directorate of the Ukrainian Defense Ministry. The latter denied this allegation.
The Moscow City Court on June 4 sentenced Sushchenko to 12 years of imprisonment in a high-security penitentiary for alleged espionage. The Supreme Court of Russia upheld the verdict on September 12.
ish