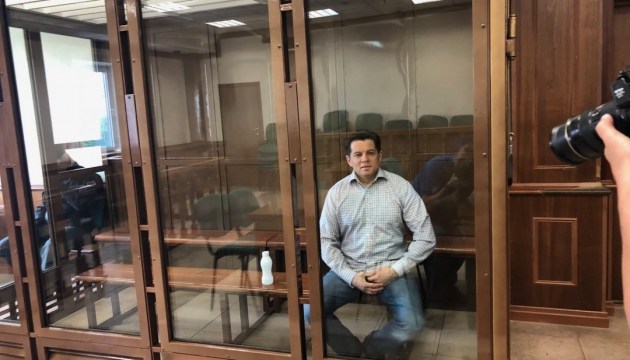 Ukrinform calls on intl journalist organizations to condemn Sushchenko verdict
The Ukrinform National News Agency of Ukraine has called on international journalist organizations to condemn an unlawful verdict against its correspondent Roman Sushchenko, which was upheld by the Russian Supreme Court.
"We call on respected Reporters Without Borders, the Committee to Protect Journalists, the OSCE Representative on Freedom of the Media and all other international organizations and leaders to join our protest against the unlawful ruling against the Ukrainian journalist and demand that the Russian authorities release Roman Sushchenko and bring him back home. We urgently need your support to make sure that Russia does not succeed in silencing Roman, as well as all other victims of the current political regime in Russia, who are oppressed simply for their political position, their professional activity or their citizenship," the agency said in a statement.
As reported, on September 12, the Russian Supreme Court upheld the verdict handed down to Ukrinform journalist Roman Sushchenko by the Moscow City Court, which sentenced him to 12 years in a high-security colony for alleged espionage.
Ukrinform's Paris-based correspondent Roman Sushchenko was illegally detained on September 30, 2016 in Moscow, where he arrived on a private trip. On October 7, 2016, he was charged with "espionage."
Russia's FSB claimed that Sushchenko is a member of the Main Intelligence Directorate of the Ukrainian Defense Ministry. The latter denied this allegation.
op