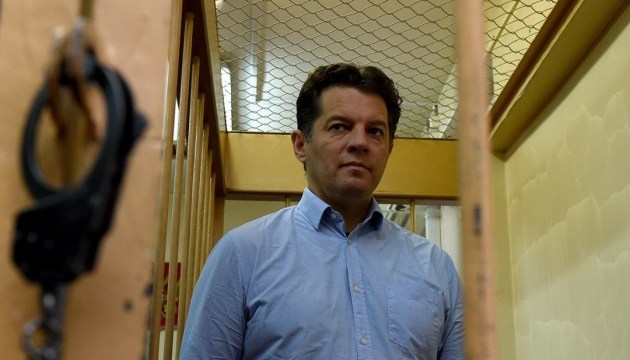 Russia's Supreme Court upholds verdict to Sushchenko to 12 years in colony
The Supreme Court of the Russian Federation has upheld the verdict delivered by the Moscow City Court to Ukrinform journalist Roman Sushchenko, who was sentenced to 12 years in a high-security penal colony.
The relevant decision was announced today by a judge of Russia's Supreme Court, UNIAN correspondent in Russia reported from a courtroom.
Thus, the appeal of defense against the verdict was rejected in full.
The sentence has taken legal effect and is subject to enforcement.
In turn, Sushchenko stressed that he does not agree with the court's decision and will continue the struggle for his release, including filing a complaint with the European Court of Human Rights.
As reported, Ukrinform Paris-based correspondent Roman Sushchenko was illegally detained on September 30, 2016 in Moscow, where he arrived on a private trip.
On October 7, 2016, he was charged with "espionage." Russia's FSB claimed that Sushchenko is a member of the Main Intelligence Directorate of the Ukrainian Defense Ministry. The latter denied this allegation.
On June 4, 2018, the Moscow City Court sentenced Sushchenko to 12 years in a high-security penal colony. The appeal against the sentence was filed on June 5.
ish