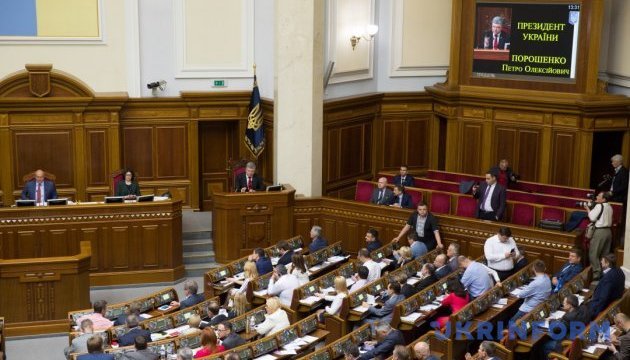 Ukrainian Parliament asks the world to impose new sanctions on Russia to free journalist Sushchenko
The Verkhovna Rada of Ukraine appeals to the world community in connection with the unlawful verdict of the Moscow court in the case of journalist Roman Sushchenko.
As an Ukrinform correspondent reports, 254 lawmakers voted for the corresponding draft resolution No. 8446.
"[The Verkhovna Rada of Ukraine] demands that the Russian Federation immediately stops to deliberately violate the human rights and freedoms, cancels the unlawful verdict in the case of Roman Sushchenko, releases him and ensures his unimpeded return to Ukraine," the appeal reads.
The Parliament condemned the verdict of the Moscow City Court and voiced a protest over the decision to sentence Sushchenko to 12 years' imprisonment on fake accusations of "espionage."
"The verdict of the Moscow City Court in this case is based on blatantly trumped-up accusations, falsified evidence and once again demonstrates absence of justice in the Russian Federation and continuation of politically motivated persecution of Ukrainian citizens," the statement reads.
The Verkhovna Rada of Ukraine called on the international community to condemn the aggressive policy of the Russian Federation and to step up pressure on Russia with a view to release Sushchenko and other Ukrainians, who are political prisoners in Russia, and return them to Ukraine.
Ukrainian lawmakers call on the all world countries to impose new sanctions on the Russian Federation and encourage the prosecution of persons involved in systemic human rights violations.
As reported, on June 4, the Moscow City Court sentenced Ukrinform correspondent Roman Sushchenko to 12 years in a high-security prison on espionage charges. He has been under arrest in Moscow since September 30, 2016.
ol