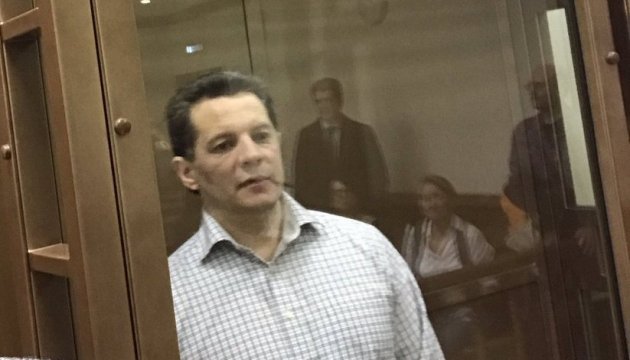 Russian prosecutors request 14-year sentence for Ukrainian journalist Sushchenko
The prosecutors have asked the Moscow City Court to imprison Ukrainian journalist Roman Sushchenko for 14 years.
"Prosecutors request 14-year sentence for Sushchenko," Sushchenko's public defender Mark Feygin posted on Twitter.
The verdict in the case of illegally detained Ukrainian journalist will be announced on June 4, Feygin tweeted later.
Today, the Moscow City Court holds the hearings of arguments in the case of Roman Sushchenko.
As reported, Paris-based Ukrinform correspondent Roman Sushchenko was detained in violation of international rules on September 30, 2016 in Moscow, where he arrived on a private visit.
On October 7, he was charged with "espionage." Russia's FSB claimed that Sushchenko is a member of the Main Intelligence Directorate of the Ukrainian Defense Ministry. The latter denied this allegation.
The Moscow City Court extended Sushchenko's arrest until September 16.
ol