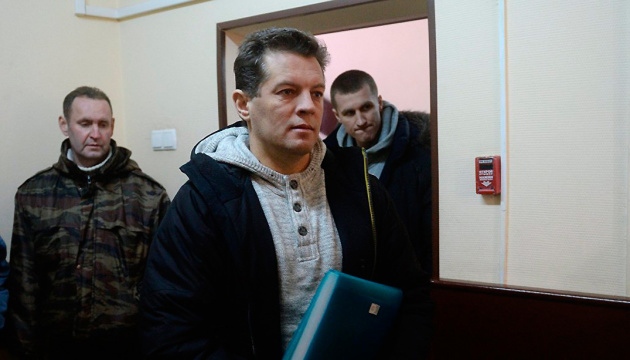 Ukraine demands at UN that Russia immediately release journalist Sushchenko
Ukraine has demanded at the UN that Russia immediately release journalist Roman Sushchenko, stop the persecution of media representatives and activists in the occupied Crimea, and put an end to state propaganda and incitement to hatred.
First Secretary of the Permanent Mission of Ukraine to the United Nations Oleh Nikolenko stated this at a meeting of the UN General Assembly's Committee on Information on Tuesday, an Ukrinform correspondent reported.
"The persecution of Ukrainian journalists is a tactic of war that Russia applies against my country. First and foremost, we again condemn the brutal persecution of Ukrainian journalist Roman Sushchenko in Moscow, who was thrown into prison in 2016 according on trumped-up charges. We demand that Russia immediately release Mr. Sushchenko," he said.
He also recalled the pressure on media representatives and activists in Crimea who express beliefs that are different from the position of the Russian occupation authorities on the peninsula.
In addition, the Ukrainian diplomat expressed deep concern about "a large-scale propaganda campaign and incitement to hatred towards Ukraine and Ukrainians, which is being conducted by Russian state-owned media outlets and public figures." He emphasized that Russia uses the media as a tool to influence the situation in the occupied Crimea and eastern Ukraine.
In this regard, Nikolenko recalled that the editor-in-chief of the Russian state propaganda TV channel RT, Margarita Simonyan, in 2011 compared Russia's broadcasting abroad with the role of the Defense Ministry. Simonyan said at the time: "When there is no war, you do not need it, but when the war begins, it's important, but you cannot create an army a week before the war."
He said that this explains why such a hybrid offensive with the use of state media is a direct threat to the national security of sovereign states, as well as to the values of the United Nations.
op