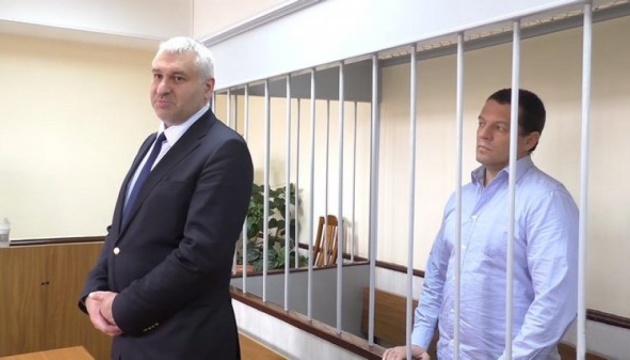 Feygin returns to Sushchenko trial as ECHR representative
The Moscow City Court has continued to consider the case of Ukrainian journalist Roman Sushchenko, who was illegally detained in Russia, and admitted Mark Feygin, who was deprived of his lawyer status, to the process as a public defender.
Feygin wrote this on Twitter.
According to him, he was admitted to the process as a public defender, which is defined in the law as "another person" in court, in addition to a lawyer.
"So I was admitted by the court to the consideration of the case of Roman Sushchenko as another person under Part 2, Article 49 of the Criminal Procedure Code of the Russian Federation. Under Article 18 'On detention…' Sushchenko filed a petition for my permission to visit the prison as a representative of the ECHR. Now I'm waiting for the court to return my lawyer's status. I am in the courtroom. The process continues at the stage of evidence provided by the defense team. Roman Sushchenko is okay," Feygin wrote.
At a meeting on April 27, the defense team will provide evidence of Sushchenko's innocence.
As reported, Ukrinform's correspondent in France, Roman Sushchenko, was detained in violation of international rules on September 30, 2016 in Moscow, where he arrived on a private trip.
On October 7, he was charged with "espionage." Russia's FSB claimed that Sushchenko is a member of the Main Intelligence Directorate of the Ukrainian Defense Ministry. The latter denied this allegation.
The Moscow City Court extended Sushchenko's arrest until September 16.
On Monday, April 24, Sushchenko's defense lawyer, Feygin, was deprived of his lawyer status.
In addition, Sushchenko was transferred to a solitary cell, as announced by prison staff, in "the interests of the national security of Russia."
op