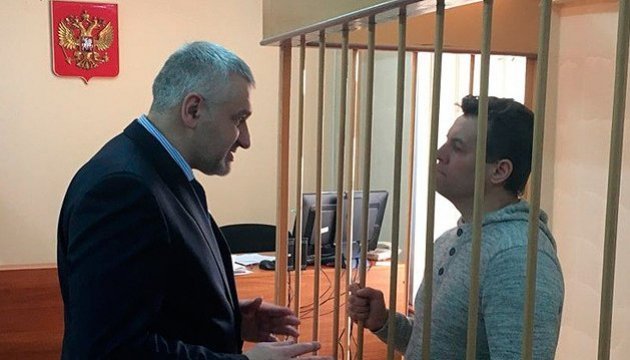 Feygin stripped of lawyer status
Russian lawyer Mark Feygin, who is a defense lawyer for Ukrinform journalist Roman Sushchenko, has been stripped of the status of a lawyer.
He wrote about such a decision by the Moscow Lawyers Chamber on his Twitter page.
"So I have been deprived of the status of a lawyer," he wrote.
On December 6, 2017, the Qualification Commission of the Moscow Lawyers Chamber considered a complaint by pro-Kremlin blogger Anatoly Shariy against Feygin. As a result, the meeting was postponed until January 24, 2018, then until February 27, and finally until April 24.
The lawyer was supported by the IV Free Russia Forum, opposition politician Alexei Navalny, the Russian Union of Solidarity with Political Prisoners, human rights defenders from Sweden and the United States, and the jury of the Sakharov Prize "For Journalism as a Deed."
Feygin is a Russian lawyer who defended Ukrainian political prisoners Nadia Savchenko, Mustafa Dzhemilev, and Ilmi Umerov.
He is currently defending Ukrinform correspondent Roman Sushchenko. The next court hearing in the Sushchenko case will be held at the Moscow City Court on April 25.
op