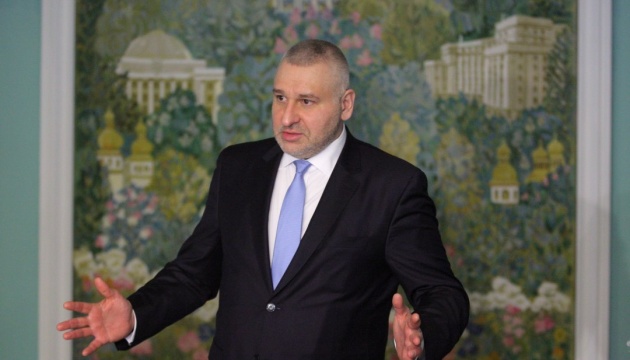 Defense has enough evidence of Sushchenko's innocence - lawyer
The prosecution in the case of Roman Sushchenko, a Ukrainian journalist illegally detained in Moscow, finished submitting its arguments in the Moscow City Court on Monday, April 23, and the defense will provide its evidence on Wednesday, April 25, Sushchenko's lawyer, Mark Feygin, has told Ukrinform.
"On Monday, the prosecution provided their evidence. These are protocols of interrogations, reports, certificates, audio and video recordings. Further, the prosecution will refer to these materials during the debate. On Wednesday, April 25, the defense team will provide its evidence. In my opinion, we have enough evidence to support our version that Sushchenko is not guilty of anything and that a provocation was committed against him," the lawyer said.
He also specified that the defense team would file a number of petitions (for example, regarding the "characterization" of his client). Roman Sushchenko will probably not participate in the interrogation. The defense team now decides how to interrogate other participants in the trial.
"I again remind you that it is not necessary to engage in self-affirmation and rely on procedural correctness of the process, especially in the current circumstances, when the process is closed. In my opinion, the prosecution, not fearing criticism, was not too strict even about the presentation of evidence. But this is not the main thing. Again, the fate of Sushchenko will be resolved in top-level political talks. In this sense, in my opinion, the arrival of the French president for the St. Petersburg Economic Forum at the end of May will be important," Feygin said.
As reported, Ukrinform's correspondent in France, Roman Sushchenko, was detained in violation of international rules on September 30, 2016 in Moscow, where he arrived on a private trip.
On October 7, he was charged with "espionage." Russia's FSB claimed that Sushchenko is a member of the Main Intelligence Directorate of the Ukrainian Defense Ministry. The latter denied this allegation.
The Moscow City Court extended Sushchenko's arrest until September 16.
op