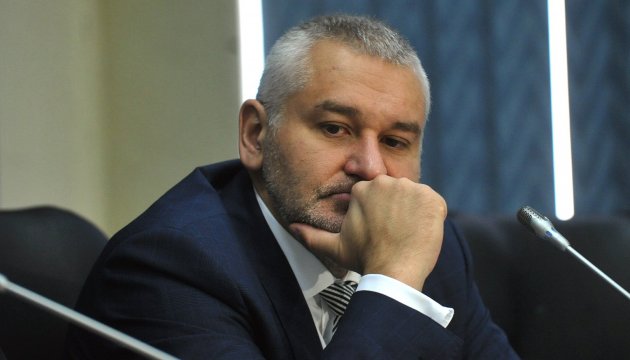 Lawyer Feygin notes serious pressure in Sushchenko case
Lawyer Mark Feygin has said that serious pressure is being exerted on him in the case of Ukrinform journalist Roman Sushchenko, who was illegally imprisoned in Russia.
He stated this live on Ukraine's Channel 24.
The lawyer explained why the case of the Ukrainian journalist was so special: "There is a fundamental problem - Sushchenko did not admit his guilt. This is the only case on 'espionage,' in which a defendant did not admit his guilt."
Feygin does not deny that some political prisoners were forced to admit their guilt.
"We are not talking now about how it was done. We are now talking why the Sushchenko case is so special. It is special because, along with [Ukrainian film director Oleg] Sentsov, Ukrainian political prisoner [Sushchenko] did not acknowledge his guilt, despite charges of 'espionage.' That is why, very serious pressure has been exerted on me, as a lawyer who supports the position of his client, for over one-and-a-half years," the lawyer said.
As reported, Ukrinform's correspondent in France, Roman Sushchenko, was detained in violation of international rules on September 30, 2016 in Moscow, where he arrived on a private trip.
On October 7, he was charged with "espionage." Russia's FSB claimed that Sushchenko is a member of the Main Intelligence Directorate of the Ukrainian Defense Ministry. The latter denied this allegation.
Moscow City Court extended Sushchenko's arrest until September 16.
op